Top features
High security, Welsh focused, and tools for professionals.
Security comes first
Domain name ownership rights and internet assets must be protected. ENWAU implements 'security first' technological design.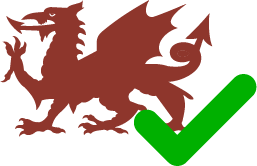 .WALES specialists
We are focused on providing the best value for Welsh customers and businesses. We are a Top supplier for .WALES and .CYMRU domains.
Easy management
Use our powerful all-in-one control panel to manage all of your internet assets with 100's of features.
Manage your own internet resources.
Create an account in minutes.
Are you interested in migrating established internet business or resources to ENWAU. Contact us for further assistance.